WE ARE STILL COLLECTING SUPPLIES THROUGH THE END OF THE MONTH!
DROP YOUR DONATIONS OFF AT THE DEALERSHIP 
2017 Pet Supply Drive: October 1 - 31, 2017
Where: Bring your donations to our showroom at 640 Auto Blvd. Burlington, WA 98233
OUR PET ADOPTION EVENT WAS A SUCCESS, ALL ANIMALS EXCEPT ONE CAT AND ONE DOG WERE ADOPTED.  THANKS TO EVERYONE WHO CAME TO ADOPT, AND EVERYONE WHO HELPED WITH THE EVENT, AND EVERYONE WHO DONATED SUPPLIES!!
WHAT A SUCCESS!!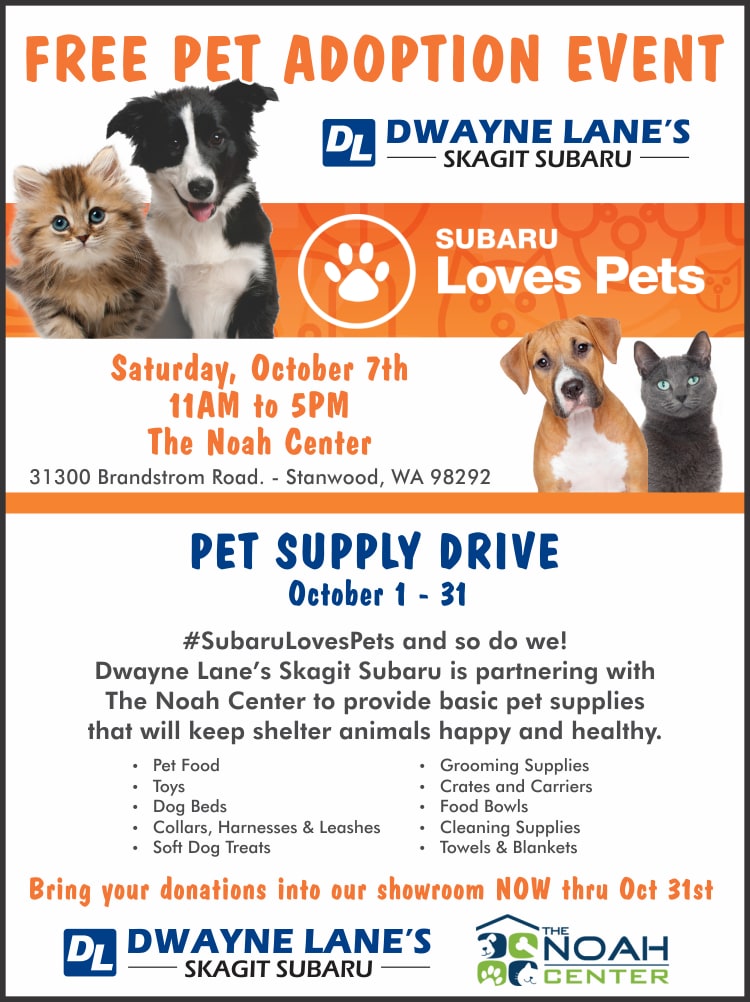 Dwayne Lane's Skagit Subaru is partnering with the The Noah Center